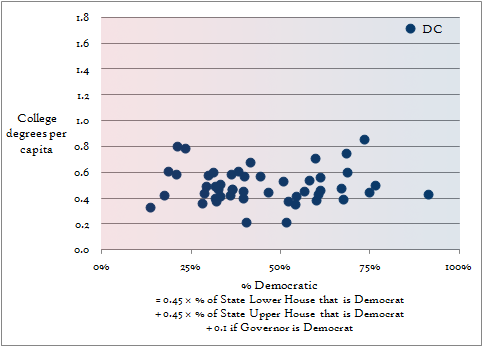 A common myth perpetuated by Democrats, the news media, and entertainment is that Republicans are stupid and uneducated. This chart clearly debunks the myth. It also highlights a very important irony. Popular culture universally agrees that everyone in Washington DC are idiots, yet they have the highest number of degrees per capita.
The college degree data comes from the National Center for Education Statistics. The political makeup of state governments comes from Wikipedia's list of United States state legislatures and list of current United States governors and represents the years 2011-2012.
Nebraska is excluded because its legislature is non-partisan. The District of Columbia calculation for % Democratic leaning uses the city council in place of both the upper and lower houses and the mayor in place of the governor.